2022 PROVING GROUNDS
DO YOU HAVE WHAT IT TAKES?…
PROVE IT!
OREGON DIRT PARK | PRINEVILLE, OR
This September Natural Selection Proving Grounds, presented by Pacifico, returns to Prineville, OR's Flying Blind Dirt Park (formerly Oregon Dirt Park) on September 9-10, 2022. The world's top big mountain and slopestyle riders will drop into an expanded venue featuring naturally-enhanced features evolving the sport in real time. As with Natural Selection snowboard events, riders will choose their line to best showcase their personal skill, style, and strengths. Men and women will compete on the same course with equal riding and prize opportunities.
On Friday afternoon, September 9, the competition kicks off with a Jump Jam. Then on Saturday, check out a full day of competition across the Natural Selection Proving Grounds venue. Join the riders for a full festival experience including two nights of camping, a product expo with demos, movie premieres, food trucks, beer gardens and more. And then watch all the action on
Pre-Qualified Men
Andreu Lacondeguy (ESP), Cam Zink (USA), Carson Storch (USA), DJ Brandt (USA), Dylan Stark (USA), Emil Johansson (SWE), Ethan Nell (USA), Jaxson Riddle (USA), Johny Salido (MEX), Kurt Sorge (CAN), Kyle Strait (USA), Nicholi Rogatkin (USA), Reed Boggs (USA), Tyler McCaul (USA), Thomas Genon (BEL), Vinny Armstrong (NZL)
Pre-Qualified Women
Brooke Anderson (USA) , Camila Noguiera (ARG), Casey Brown (CAN), Chelsea Kimball (USA), Gemma Corbera (ESP), Georgia Astle (CAN), Hannah Bergemann (USA), Harriet Burbidge-Smith (AUS), Kirsten Van Horne (CAN), Robin Goomes (NZL), Vaea Verbeeck (CAN)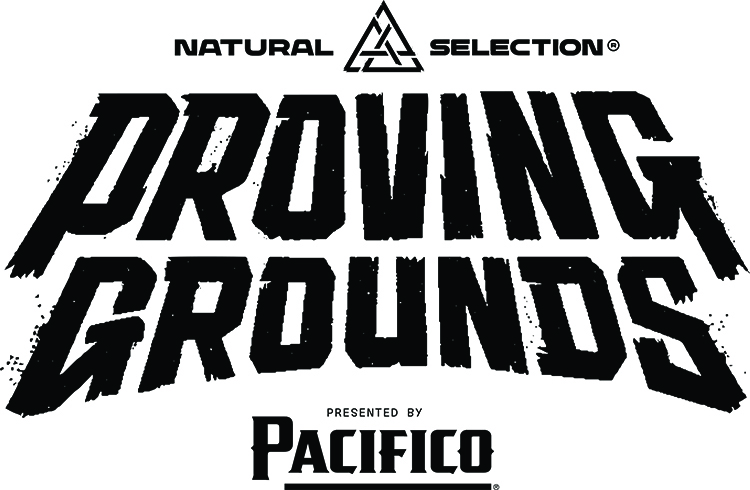 STORCH AND NOGUEIRA TOP THE PODIUM AS THE 2021 PROVING GROUNDS COMES TO A CLOSE
Freeride roars back to life after a two-year break in Prineville, Oregon Year one of a women's-exclusive category with multiple riders in the lineup
Prineville, OR (September 11, 2021) – After an extended break, freeride mountain biking comes back to life in the US with the successful completion of the 2021 Proving Grounds competition today in Prineville, Oregon. For the first time in the event's history, a men's and women's category graced the same lines, same jumps, and tackled the same conditions, together. When the sun set on the Oregon Dirt Park at the end of the day Carson Storch and Camila Nogueira stood atop the podium, trophy in hand, looking out towards the future of events returning to the calendar and freeride returning to the center of the cycling zeitgeist.
On Friday, the western-facing slope of the Proving Grounds course had seen a steady drumbeat of precipitation, leaving competitors wondering what competition day would have in store. The early morning fog hung heavy on Saturday, overstaying its welcome well into the late morning, only lifting midday to the spectator and riders excitement: it was time to ride. As practice progressed it was clear that the bluebird skies were there to stay, and the riders were set to send.
With limited time on course, the six women that came into Proving Grounds were whittled down to two at the end of the practice period. Hannah Bergemann and Camila Nogueira both pushed their bikes to the top of the drying course, ready to show the freeride world what they are made of. Bergemann pushed off the start structure first for the day, leading the entire pack of men and women with the inaugural run for 2021, a brave feat for any rider. Nogueira's second run of the day after the deck was re-stacked set her on a straight path for the podium.
"The win for me is great and I'm so proud of that, but I'm just so proud that I did a full run. The weather hasn't been great and we weren't sure if we would ride but when the rain started to dry Hannah and I were supporting each other, it was great " said Nogueira after she climbed down from the podium, smile wide and future bright.
From the first few minutes of the Men's competition, it was clear that it would be a dog fight as the limited practice hid who really had some firepower hidden up their sleeve. Carson Storch and Paul Genovese both had very strong first runs and the rest of the pack knew they'd have to put down a strong second showing if they were to have a chance. Dylan Stark threw down a massive first run, looking to top Storch's seemingly untouchable first descent, stretching deep into his bag of tricks. His efforts were still good enough to net him a third-place finish, impressive considering the competition. But Storch wasn't to be bested, the Northwest native's first run was clean, aggressive and just the right combination of style and amplitude to place him atop the first big freeride podium to emerge after a two-year hiatus.
"With COVID, I haven't competed in two years or dropped into any kind of run — my goal wasn't to win, I just wanted to get into that mode again and I'm stoked," said Storch, "Spinning the canon drop was super awkward, high speed and huge gap for a drop… that was the only thing I was nervous for" laying on a little humility at the end of a long day in the dirt.
Anticipated Athletes
Click to follow your favorite atheletes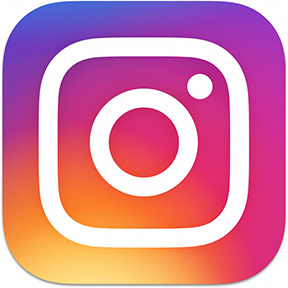 MEN
Carson Storch, Ethan Nell, Cam Zink, Kyle Strait, Johny Salido,  Jaxson Riddle,  Nicholi Rogatkin, Reed Boggs,  DJ Brandt, Damon Iwanaga, Dylan Stark  Paul Genovese, David Lieb, Ryan McNulty
WOMEN

Hannah Bergman, Sam Soriano, Cami Nogueira,  Harriet Burbidge-Smith,
Ming Goetz, and Oregon Local
Brooke Anderson
Location
OREGON DIRT PARK, PRINEVILLE, OR
35 MILES EAST OF BEND, OREGON
Bend, OR is situated in central Oregon and has long been a hub for all things adventure. With Mt. Bachelor as its backdrop and over 300 miles of Single track it is no wonder the Mountain Bike Action named Bend "the best mountain bike town in the country."
The festival weekend will offer individual ticket sales as well as camping passes that will include exclusive access to the Friday night jump Jam.  Saturday will feature a full day of competition, industry vendors, food trucks, craft beer, giveaways, music and more.  Tickets are limited and go on sale Monday July 19th
Proving Grounds Tentative Schedule
SEPTEMBER 10  (FRIDAY)
1 PM – Opening Day 

Camping open to ticketed campers

Athlete practice – Proving Grounds Course

4 to 6pm – Jump Jam – best trick – men and women**
**Open to ticketed campers only – no individual tickets will be sold due to venue restrictions
 ** Access available to overnight campers only (Tickets & Camping passes on Sale July 27th)
SEPTEMBER 11  (SATURDAY)
Proving Grounds
Single day tickets will be available

• 7:30 AM – Doors Open –
Shuttles start 8:15

Athlete Practice

10 AM – Competition begins

Awards immediately following.